Constitutional lawyer, Prof. Itse Sagay has revealed that a legislator in the National Assembly, Abuja, Nigeria, earns far more than the United States President, Barack Obama.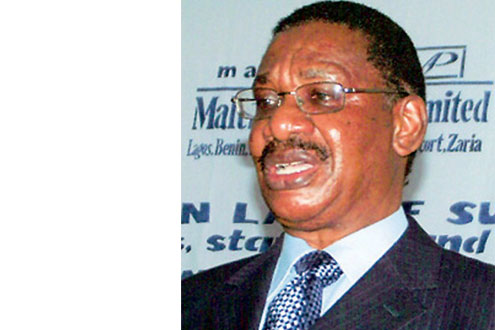 This revelation was made by Sagay yesterday when he delivered a lecture to mark the 47th birthday celebration of the Lagos State Commissioner for Information and Strategy, Mr. Opeyemi Bamidele held at the Eko FM Multi-Purpose Hall, Ikeja, Lagos.
In the lecture, Sagay lamented that a Nigerian Senator, in 2009 earned N240 million in salaries and allowances annually while his House of Representatives counterpart earned N203.8 million annually.
"In other words, a senator earned about $1.7 million and a member of the House of Representatives earned $1.45 million per annum," he said.
He said this shows that a legislator in Nigeria earns more than the US President, Obama, who earns $400, 000 per annum and British Prime Minister, 190, 000 pounds, while a senator in Nigeria, one of the poorest countries in the world, earns $1.7 million.
Sagay added that a legislator in Nigeria also earns more than his counterpart in the US and the United Kingdom.
"By contrast, an American senator earns $174,000 and a U.K. Parliamentarian earns about $64, 000 per annum," he said.
"In spite of the dismal standard of living, poverty in the country and low per capita income  of Nigeria, Nigerian legislators in Abuja have awarded themselves the highest salaries and allowances in the world. In other words, the Nigerian lawmakers in Abuja are the highest paid in the world," lamented Sagay.
According to Sagay, "in 2009, the Federal legislators received a total of N102.8 billion comprising N11.8 billion as salaries and N90.96 billion as allowances.   Is the tax payer getting value for this colossal sum in the current democratic dispensation?  Should five percent of Nigeria's annual budget be spent on 109 senators and 360 House of Representatives members?    "In other words, should 469 Nigerians gulp five percent of our budget, leaving the remaining 150 million of us to receive about N1, 000 each?"
"The Senate President is reported to be earning N250 million quarterly or N83.33 million per month, while his deputy earns N50 million per month.  The Senate has allocated N1.02 billion as quarterly allowance to its 10 principal officers, known collectively as Senate leadership.
"Each of the other principal officers earns N78 million every three months or N26 million per month.   This tragic state of affairs is clearly unsustainable.   Those engaged in this feeding frenzy are endangering our democracy," he lamented.
The constitutional lawyer also faulted the proposed constitutional amendment by the National Assembly, saying that the body was not yet ready to truly amend the constitution.
He said that a proposed amendment of section 65 seeking to raise the minimum qualification for membership of the legislatures from school certificate to a diploma level was rejected by the State House of Assembly.
Also, Sagay said that section 66 (1) which disqualified persons with a history of crime, bankruptcy, among others from contesting elections was deleted, thus paving way in the future for people with criminal records to be elected into public office.
After pointing out the anomalies in the proposed amendment, he stated that "the real work on the amendment or alteration of the constitution is yet to be commenced.   From all indications, such work will not be undertaken by the present National Assembly; it will be the task of a future one."
Sagay, however, contended that the greatest authority, which a legislature wielded in a democratic society, is not its legal powers as contained in the constitution, but its moral authority, as the conscience of the nation and protector of the sovereignty of the people.
"Thus, members of the legislature must be men and women of high moral authority and integrity.  The legislatures must suspend from their membership, anyone who by his conduct, past or present, tarnishes the image of that Assembly or puts its credibility in doubt.
"If the legislature is to hold the executive to a minimum standard of accountability, transparency and honesty, it must itself purify its own systems, processes and membership; otherwise, no one will take it seriously," he said.
Also speaking, Oba of Lagos, Rilwan Akiolu warned President Goodluck Jonathan not to declare his intention to contest the 2011 poll yet, saying that he may live to regret it if he rushed into the race.
The oba, known for his frank talk, warned Jonathan that a hasty decision to vie for the presidency next year might ruin his career and that he should beware of the myriads of sycophants who surround  him.
He described people around him as greedy and self centred leaders who were only interested in what they could gain and not the welfare of the citizens.
—Lanre Babalola, Kazeem Ugbodaga
Load more