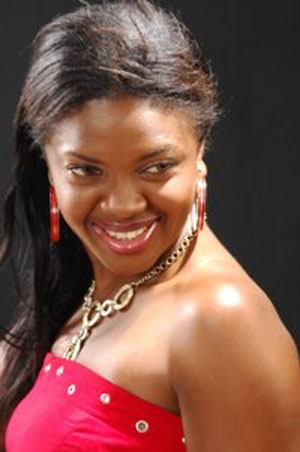 As a way of telling the horrible stories and problems faced by illegal immigrants who seek greener pasture abroad, Lonzo Nzekwe, a Nigerian film director, has stepped out with a new didactic film titled Anchor Baby.
The movie is produced by his independent film company Alpha Galore films, a division of Alpha Galore Inc. based in Brampton, Ontario Canada and co-produced by Ian Farguharson and Jeremy Hood
The movie, which has star actors like Omoni Oboli, Sam Sarpong and Terri Oliver in its cast tells the story of a married illegal immigrant couple, Joyce (Omoni Oboli) and Paul Unanga (Sam Sarpong), who have been ordered by the US immigration to leave the country by voluntary departure.
The  couple agree to leave but only after Joyce who is five months pregnant is delivered of her baby in the US. This will guarantee automatic citizenship for their child. They ignore the deportation order and go into hiding. Paul is later caught and deported by a team of overzealous immigration officers led by agent Mark Castello (Michael Scratch).
This leaves Joyce to struggle on her own to accomplish the dream. Joyce meets Susan Backley (Terri Oliver), a married freelance writer who offers to accommodate her until her baby is born. Joyce moves in and with the help of Susan, she sets out on the most daring journey of her life; to achieve the "American Dream" for her unborn child. The movie is on the theme of love, dreams, desperation, betrayal and struggles faced by these non-citizens in United States.
The movie is set in the United States, but was shot in Brampton and Hamilton, Ontario, Canada.
Speaking about his experience in making the movie, Nzekwe told NollywoodReel  that "it was a very gruelling experience but the entire cast and crew were amazing. Everyone worked really hard to make sure the job was well done."
Load more