Ahead the 2011 election, Oyo State Police Command has read a riot act to the politicians, stressing that irrespective of the controversies surrounding Public Order Act, it would be invoked to regulate political campaigns and gatherings for 2011.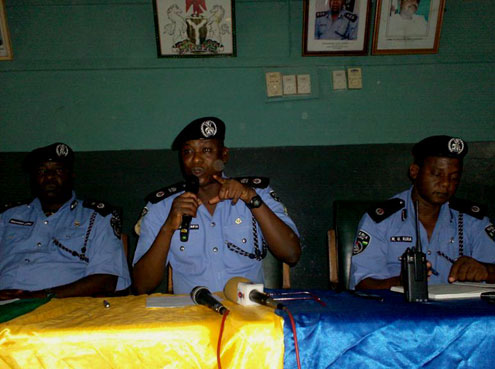 Addressing politicians today, the Commissioner of Police in Oyo State, Alhaji Adisa Baba Bolanta stated that any political gathering without permission from the police would be viewed as grievous offence and the organisers of such gathering would be prosecuted.
He insisted that until the Supreme Court abrogates Public Order Act, the act would be applied to ensure peace and order in the 2011 election in Oyo State.
Urging political parties to ensure that they get a permission 72 hours before holding any rally, he stated that an anti-thuggery squad has been set up in the state to decisively deal with political thugs.
"We will not allow or accept anyone to be in possession of dangerous weapons and anyone caught, no matter how small the weapon is, would be prosecuted.
Bolanta said that political thugs would be treated like armed robbers, stressing that anyone who makes false allegations against another person would be prosecuted.
However, Peoples Democratic Party, (PDP) and Action Congress (AC) were absent at the meeting.

By Gbenro Adesina
Load more