In its bid to help in reducing crime among the youths, the Redeemed Christian Church of God, Jesus Never Fails Chapel located at Ayantuga Street, Fadeyi, Lagos State, Nigeria, is set to empower street urchins popularly called the area boys.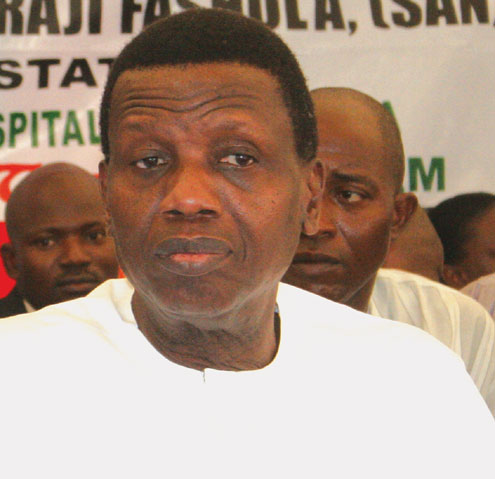 To this end, the church recently organised a programme tagged From Prison To Palace to draw the street urchins in the area closer to God.
At the end of the programme, free Bibles were distributed to those that attended by the Area Pastor, Olukayode Noah, while forms were also given to them to record their names, residential addresses and choice of profession ranging from barbing, driving, computer operation, catering, soap making, carpentry and welding, among others.
Speaking with Crime Watch, Pastor Noah said the church decided to take the bull by the horn by organising the programme and praised God because the street urchins responded positively judged by the large turn out recorded.
"We have decided to do what ordinarily anyone cannot try because of the nature of the people involved and I give God the glory because we recorded a large turn out and you can see the zeal and willingness in them," he stated.
Earlier, a football match was organised between youths of the church and the street urchins at Onayade Community Primary School, Yaba, Lagos and the street urchins won by three goals to one.
Speaking with Crime Watch, one of the newly converted, who gave his name as Anthony Adeniyi, said he loved what the church did, saying his parents were too poor to send him to school and could not afford to learn a trade, but now, he said he has the apple opportunity to learn a trade without his parents having to pay for it.
"I am very happy because my parents could not afford to send me to school for lack of funds and I could not learn any trade either, but now I am going to learn a vocation free of charge, I thank the church for this offer," he expressed.
—Yussuf Mohammed
Load more