Threat by students to disrupt the proposed rally of former military president, General Ibrahim Babangida (retd) has forced the former dictator to suspend his visit to Ibadan, Oyo State, today.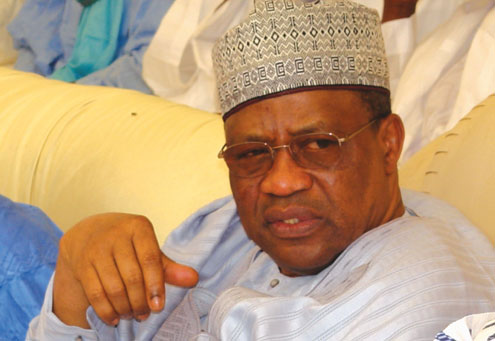 Babangida's supporters, who organised the rally said it was cancelled because  they cannot guarantee his security as a result of the students' threat.

P.M.NEWS gathered that the National Association of Nigerian Students, NANS, had earlier issued a statement in Ibadan warning Babangida to steer clear of the South West in his bid to contest the 2011 presidential election.
IBB, as Babangida is popularly called, had slated today's rally in Ibadan to launch his Southwest campaign for his 2011 Presidential bid.
Indications that the visit had been  cancelled emerged at the Oja Oba palace of the Olubadan of Ibadan when Oba Odulana Odugade and his high chiefs who were waiting to receive IBB in the palace rose and departed for their homes at 12.15p.m. when the organisers of the rally told the monarchs that IBB will no longer be coming.

P.M.NEWS gathered that Oba Odulana immediately left for his residence in Monatan area of Ibadan.
Investigations also revealed that a handful of IBB's supporters who went to the local airport in Ibadan to receive him went home disappointed when they were told that IBB had shelved his visit.
Those who went to the Ibadan-Lagos toll gate to await the former maximum ruler, thinking that he would come by road, also dispersed on learning of the cancellation of the visit.
Attempts by P.M.NEWS to speak with Azeem Gbolarunmi, former deputy governor of Oyo State, and some wives of the late Chief Lamidi Adedibu who are the known big supporters of IBB in Oyo State proved abortive, as they declined to comment.
Oba Odulana had earlier warned his subjects not to link him with any of the presidential aspirants because as a traditional ruler, he is supposed to be neutral in any political contest.
The monarch, it was learnt, threatened to curse any indigene who links him with any of the contestants.
The state governor, Otunba Adebayo Alao-Akala gave the first hint that IBB was not welcomed in Ibadan when he declared support for President Goodluck Jonathan to contest next year's election.
Former President Olusegun Obasanjo and other southwest leaders of the Peoples Democratic Party (PDP) had warned governors in the zone not to support the presidential ambition of IBB.
Obasanjo and some elders of the party were said to have held a meeting where they appealed to the governors in the region not to support IBB in 2011.
Also, the Oyo State Coordinator of Jonathan and Sambo Consolidation 2011, Chief Alli Balogun, in a statement predicted that IBB's planned visit to the state will be fruitless.
Balogun said IBB's visit to the state did not mean anything to the group because he was sure that nothing tangible would come out of it.
—Gbenro adesina/Ibadan
Load more