Governor Babatunde Fashola of Lagos State, Nigeria has signed into law a bill which recommends two years imprisonment for anyone who abuses the state's official logo.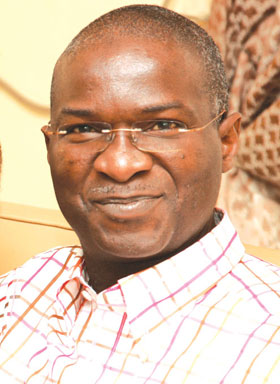 The law is to regulate the use of the seal of the Lagos State Government and prevent it from being used indiscriminately by government officials or the public for unscrupulous purposes.
Fashola lamented that the crest, which is the symbol of the Lagos State Government authority, had for so long been abused by unscrupulous people and had found its way into the hands of people who did not mean well for the state.
According to him, the crest, which was first created in 1967 by the then Military Administrator, Brigadier-General Mobolaji Johnson, was meant to serve as a seal of authority and a sacred symbol for the state.
"This law will aid governance; it is the seal of the Lagos State Government.
"We must ensure it is not brought into disrepute or embarrass the common patrimony the seal represents.
"We want the uniformity of this seal in its appearance.  This bill is a law to protect the brand of the seal.
—Kazeem Ugbodaga
Load more