Singer Wyclef Jean is considering a run for president of Haiti, his family has confirmed. The former Fugees star may seek a five-year term as leader of the earthquake-ravaged nation.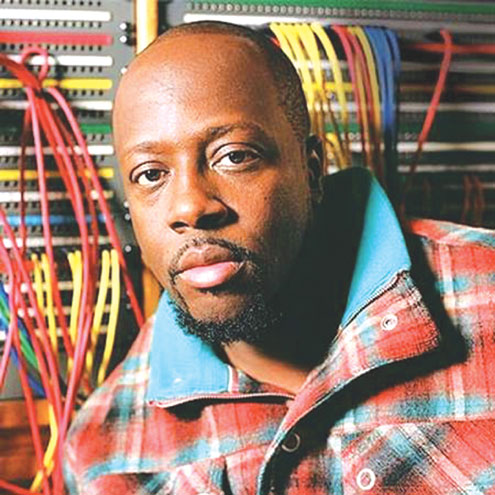 It has long been speculated that the Haitian-born entertainer might enter the 2010 presidential contest, ever since President Rene Preval appointed him ambassador-at-large for the Caribbean nation in 2007.
In a statement emailed to reporters, Jean's family said, 'Wyclef's commitment to his homeland and its youth is boundless, and he will remain its greatest supporter regardless of whether he is part of the government moving forward. "If and when a decision is made, media will be alerted immediately." The letter was signed 'The Jean Family' and a spokeswoman for the musician confirmed the message's authenticity.
Jean, 37, was born on the outskirts of Port-au-Prince but left the hemisphere's poorest country as a child and grew up in Brooklyn, New York. However, to enter the race Jean would have to prove he has resided in Haiti for five consecutive years, own property in the country and have never been a citizen of any country other than Haiti. He recently announced his intention to be involved in the November 28 election, but not necessarily as a candidate.
"Do I have political intentions? At this time no. But what I do have is a movement – it's called Face a Face, Face to Face," Jean said. "The youth population… we are going to encourage them to vote."
The singer has been active in recent years in raising money through his Yele Haiti Foundation.
Load more