The Joint Revolutionary Council claims to have successfully rescued three surveyors who were recently declared missing while undertaking survey work on the planned Niger Delta Coastal Road.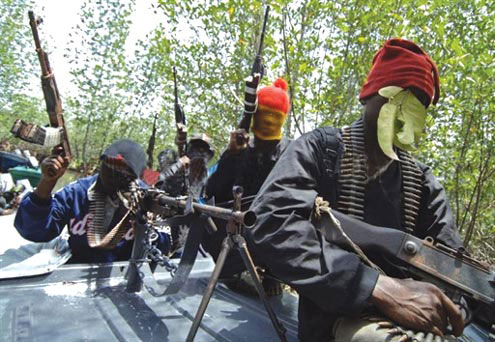 According to an online statement endorsed by the group's spokesman, Cynthia Whyte,  "Our rescue team, comprising two gunboats and eight combatants successfully overpowered the sea pirates who had held the three surveyors hostage for more than two weeks now."
The group did not, however, say where and when the rescue operation was carried out. "Our decision to intervene in this process was driven by a deep resolve to ensure the smooth and speedy deployment of development infrastructure such as the Niger Delta Coastal Road and to ensure that the fate suffered by Julius Berger which resulted in the delay in the construction of the East-West Road does not happen again.
The group restated its commitment to every effort to develop the Niger Delta.
According to Cynthia Whyte, "We commend the surveyors for their patience and we thank the good people of the Niger Delta, especially the community people who provided us with the information that was used to successfully carry out the rescue operation."

—Okafor Ofiebor/Port Harcourt
Load more