Following the alleged unjust treatment said to have been meted out to Sammie Okposo, a United Nations Youth ambassador for World Peace, Globacom ambassador and multiple award winning artiste during his honeymoon in Aberdeen, Scotland, P.M. Entertainment can reveal that the stage is now set for a legal battle.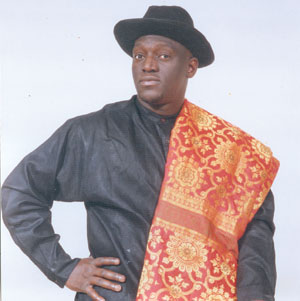 According to a statement made available by his publicist, MME (Media & Marketing Experts), Okposo's lawyer in Nigeria, Valentine Emeka Utulu of Johnson Brant, has petitioned the First Minister of Scotland (Minister of Justice), over the unlawful arrest of the one-time KORA Award's African Gospel Artiste of The Year.
Apart from the Scotland's Minister of Justice, some other influential individuals the lawyer copied were the President of the Federal Republic of Nigeria, the Queen of England, the Prime Minister of Great Britain, Secretary General of the United Nations and the Nigerian Ambassador to the United Kingdom. Others are Minister of Foreign Affairs, the Solicitor to the Advocate General of Scotland and the Chairman, Federal House of Representatives Committee on Nigerians in the Diaspora.
In the 19-page petition, Utulu accused the Grampian Police of gross corruption, callous harassment and perversion of justice.
According to him, "the internet is awash with cesspool of corruption in the Grampian Police and the cases of Holie Grieg and David Emslie are, but to name a few. Only recently, two serving officers of the same command were convicted for perversion of justice. It is unfortunate that the police force employed with the tax payers' money to maintain peace, law and order, should then turn around to harass the very citizens it was employed to protect with spurious charges, arbitrary procedures, callous harassment and dispossession of private property."
Corroborating his facts further, the lawyer noted that there is another pending racist case by Mr. Ronny Shui Hung Yung, the restaurant's manager, filed by the same police force, where he accused another customer of making racist statements against him.
Load more