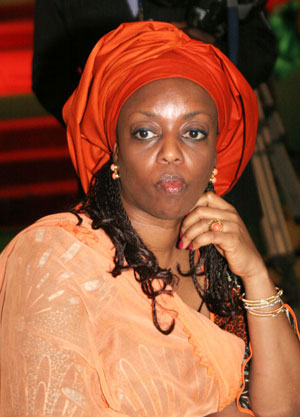 Nigeria oil and gas industry was the focus of global attention last night on the special CNN Business Half Hour- Quest Means Business where the Minister of Petroleum Resources Mrs. Deziani Alison-Madueke  stated that the expected passage of the all important oil industry reform legislation will change the face of the petroleum industry in Nigeria.
Answering a question on the objective of the Petroleum Industry Bill, the Minister said that the law is designed to capture and address potential environmental and operational hazards associated with the oil and gas industry.
"I am ensuring that within the next 4-5 weeks, with the major assistance of the National Assembly of Nigeria, we shall in fact be promulgating it into law," adding that the Petroleum Industry Bill is an amalgamation of 16 different laws with very stringent guidelines  for environmental remediation.
The minister stated that Nigeria is determined to learn from the disaster in the Gulf of Mexico so as to prevent recurrence of such disaster in the country.
Mrs Alison-Madueke also informed that the PIB will usher in a new vista in the oil industry in the country which will witness increased participation of local communities in the process.
The minister added that government was working hard to increase local refining capacity by opening up the space for new investors in the downstream sector.
Load more