Digital Interactive Media, producers of the Next Movie Star, has taken the other route as it is set to berth with The Super Mom, that hopes to celebrate motherhood.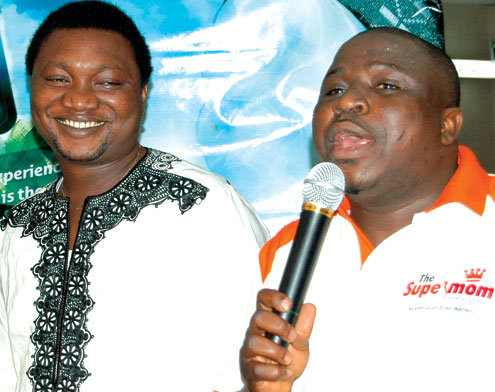 According to Sola Fajobi, the executive producer, "The programme is another opportunity to celebrate our sweet mothers who play very important roles in our lives and who are probably the most important factor for a successful home and society. That is why a lot of songs have been waxed to celebrate them.
"It is because of this that our outfit, which is also the producers of Excite TV, plans to dedicate this new reality show to celebrating mothers."
Analysing the process of the show, he said potential contestants are expected to send short and compelling story about their mother to a dedicated number or log on to the show's website to do same, after which the best 20 entries will be selected by a special team.
Subsequently, the senders will be invited to the studio for special interviews, whereby they will tell their stories all over again.
"After that, our production team will visit the mothers to tell the story in their own way and a special documentary will be recorded to feature the mothers' lifestyle, their community and business. The emotional parts of these tales would therefore be re-enacted by some of Nigeria's most popular actors and actresses," Sola Fajobi explained to P.M.Entertainment, adding that on every episode lasting one hour, two mothers would be featured and viewers, being the ultimate  judge, are expected to vote via sms and the internet for the more touching story.
The winning mother in a week, he said, will advance to the final and at the end of 13 weeks, the Super Mom would be decided by the voting public.
"The winning mom will be celebrated at the grand winners' party with a red carpet event where family members, friends and celebrities will party with her. She would also go home with a brand new car, a complete set of home appliances and N1 million cash," he said.
Load more