The Ondo State government on Friday described the arrest by security agents of two thugs with pump action guns at a rally of the Peoples Democratic Party in Igbokoda in Ilaje Local government on Thursday as a vindication that it was members of the PDP who are hell bent at using armed thugs to coerce the electorate in the area.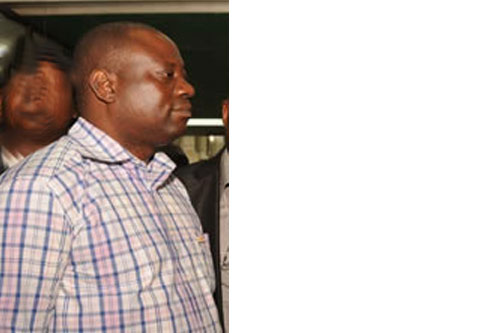 The rally was part of the  build up to Saturday's bye-election in the Ilaje Constituency2 seat in
the State House of Assembly. According to a release signed by the Chief Press Secretary to the Ondo State Governor, Mr. Kolawole Olabisi, with the arrest, the plot of the State PDP
to rig election like it was done  in 2007 has been exposed.
The Police had arrested two men, one in Fake Security uniform and the other in mufti shortly after the rally, which was attended by top PDP top shots. The two suspects taken to the Force
Headquarters in Akure preparatory to their being transferred to Abuja.
"We have been vindicated by this arrest and we want to alert the whole world especially the security agencies to be aware of the evil plot of the PDP who are desperate to win the election at all cost. It is instructive to note that that singular action has vindicated us that it was what they planned to do that they are accusing us of as a sort of smokescreen  since it has become practically impossible for them to win a free or fair election.
"We want to commend the security operatives for a job well done and for their vigilance and we urge them to be on red alert in order to curtail their sinister plot.
" As we have stated, we are not in any way threatened by the PDP as our developmental projects in the last 17 months surpassed what they did in 6 years and that is why they are jittery and are hellbent on winning by foul means. "The question is who is desperate to win at all cost? The PDP. Who has something to prove to their leadership in Abuja especially in the build up to the 2011 election. The PDP. Who is in the minority in the State House of Assembly? The PDP. Who was desperate for a win after losing two bye elections this very year and prove to their leadership in Abuja that they are still relevant? The PDP!
" So it is obvious from this scenario that it was the PDP that were the agressors and were merely playing to the gallery and subterfuge in their vain attempt to take what they were not entitled to and the arrest of their goons have vindicated us. The whole world should please help us appeal to them to let us play the game by the rule".
Load more