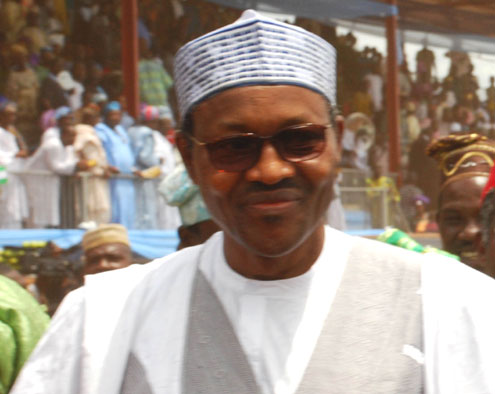 Governors elected on the platform of People's Democratic Party, PDP, in the Northern geopolitical zone are under increasing dilemma over the possibility of backlash that may result from dumping the zoning arrangement which will allow President Goodluck Jonathan to contest the 2011 polls, P.M.NEWS has gathered.
Is was gathered that the position of the 19 Northern governors is also being made more difficult by the increasing popularity of General Muhammadu Buhari-led Congress of Political Change, CPC, is gaining across the region.
It was gathered that the governors, especially the 10 that voted for the zoning arrangement in Kaduna last week, are afraid of the possibility of Kano and the Bauchi experience in 2003 and the 2007 respectively when Buhari led the ANPP to defeat the PDP in the two states.
It was gathered that CPC and other political parties are working surreptitiously to exploit the present controversies over zoning to gain ground, especially in areas which fall under the core North.  According to a source, the fear of Buhari and CPC has gripped many of the Northern PDP-controlled states, citing the example of Governor Babangida Aliyu of Niger State who has moved from his initial anti-zoning stance to pro-zoning. The governor has started campaigning for Ibarahim Babangida, who is from Niger State.
The governor expressed the fear of his fellow governors over the zoning arrangement when he said yesterday that everything must be done to ensure that the PDP retained the presidency next year in spite of the threat from other parties likely to field Northern presidential candidates.
Meanwhile, key Northern leaders, led by former Vice President, Atiku Abubakar, former military president, Ibrahim Babangida and former minister, Mallam Adamu Ciroma, are set for another meeting over the contentious issue of zoning as it concerns the 2011 presidency under the aegis of G15.
It was gathered that the meeting of the G15 holding next week will review the the decision by some Northern governors to support the PDP zoning arrangement.

—Oluokun Ayorinde/Abuja
Load more