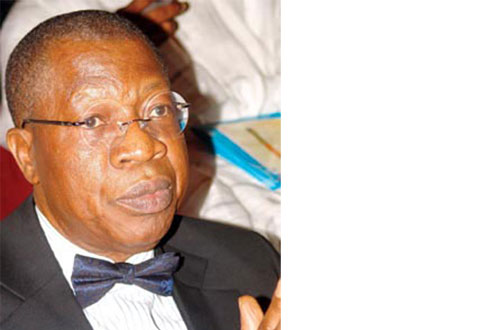 The Action Congress (AC) has called for the immediate suspension of the Chairman of the recently-dissolved Senate Committee on Communication, Senator Sylvester Anywanwu, to pave the way for an unbiased investigation into the fraud allegations against him over the screening of the Chair and members of the board of the National Communications Commission (NCC), and to restore the integrity of the Senate which has been tainted by his action.
In a statement issued in Lagos on Sunday by its National Publicity Secretary, Alhaji Lai Mohammed, the party said the dissolution of the committee, while commendable, does not constitute adequate sanction for the egregious acts reportedly committed by the committee Chairman.
"First, the Chairman allegedly conducted the screening alone and at night, only to claim that six members of the committee did so. Then he signed the screening report on behalf of two of the committee members whom he claimed attended the screening, without their consent
"This is outrightly fraudulent and criminal, and must not be allowed to go unpunished if the integrity of the Senate is to be maintained," AC warned,
The party said Senator Anyanwu's action showed that he did not act in the national interest, and that he should not be put up as a poster boy for the legislative chamber of which he is a member, unless of course the Senate does not care about its integrity.
"A Senator of the Federal Republic of Nigeria engaging in barefaced fraud in the performance of his official duties can neither serve as a role model for our youths, nor inspire any hope in the present generation of politicians to lift the country from the depth of abyss to which it has plunged.
"Therefore, the Senate owes it as a duty to all Nigerians who elected them, and indeed to themselves, to send a strong signal that Senator Anyanwu's actions is an exception, rather than the rule, in the way the Senate conducts its activities.
"His apology and appeal for leniency are an after-thought and should not stop the Senate leadership from sanctioning him to serve as a deterrent to others.
Load more