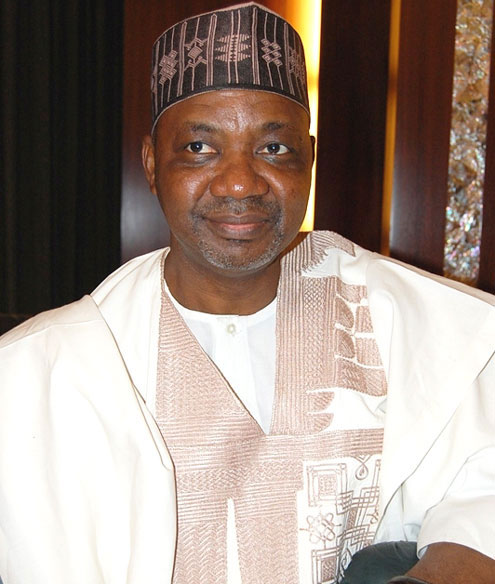 Vice President  Namadi Sambo, has disclosed that the Federal Government is desirous of partnering with the private sector to develop Nigeria's gas bloc  in its  bid to decentralize its efforts at power generation and improve on the provision of power supply to Nigerians.
He made this disclosure in Abuja today  when he received on behalf of President Goodluck Jonathan, a delegation from the United Nations International Development Organization (UNIDO), which was in the State House to pay him a courtesy visit. The team was to explore the possibility of partnering with Nigeria to develop agro based businesses in the country.
Vice President Sambo stated that 'this administration has realized that the major factors militating against our development as a nation remains lack of adequate power supply, lack of access to finance and lack of infrastructures such as transportation and water'.
He also reiterated that the FG has also realized that it is impossible to fight poverty without addressing these fundamental issues.
The Vice President further explained that Nigeria has so many dams which are categorized into small, medium and large dams, built mainly for irrigation and agriculture, but which can also be utilized to generate power. He stated that 'the country has to put these multi purpose dams into proper use'.
He named the African Development Bank (ADB), the Islamic Bank and the World Bank as organizations currently interested in offering financial assistance to Nigeria towards attaining these objectives. He also noted Brazil, India, Japan and China as countries presently interested in partnering with Nigeria towards ensuring the success of the ongoing projects across the country.
Arc. Sambo therefore implored UNIDO to partner with Nigeria in developing small power plants and irrigation schemes to create employment opportunities for Nigerians.
He commended the Bank of Industry (BOI) for the effective discharge of their duty by executing government's directives in the disbursement of funds.
Earlier, the Director General, UNIDO, Mr Kundel Yumlcella, had stated that the visit was a follow up to the Agro Business Conference earlier hosted by UNIDO with the President, BOI and Central Bank of Nigeria (CBN) in attendance. A Millennium Development Summit has been slated to take place in New York come September 21, this year in furtherance of these objectives.
The issue of access to energy as a panacea to poverty eradication and its relation to meeting Millennium Development Goals and targets was a topical issue in the meeting where it was agreed that poverty cannot be eradicated without wealth creation.
Managing Director, BOI, Mrs. Evelyn Oputu, was also present at the visit.
—Oluokun Ayorinde/Abuja
Load more