The disease of late coming to work is not only spreading among Lagos State civil servants, but has now shifted to the Governor Babatunde Fashola's cabinet.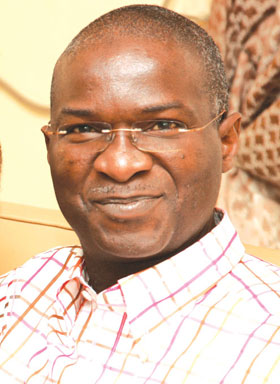 Some commissioners and special advisers who have the privilege of attending the State Executive Council (SEC) meetings have turned habitual late comers to the meeting meant to find ways to move the state to greater heights.
The SEC meeting is held every Monday by 9 a.m., but some members of the cabinet always come late, an act that did not go down well with Governor Fashola, who wielded the big stick to curb the menace.
At the inception of the present administration, the governor had made it clear that he would not tolerate lateness from executive members and imposed a fine of N20,000 on those who would breach the order.
At least, N600,000 had been raked so far from late comers to SEC meetings, while more is still expected to be generated.
Two weeks ago, while attending the Security Exchange Commission event in Lagos, Fashola told the audience that so far, N0.6 million had been realised from cabinet members who normally come late for the weekly SEC meeting.
He said the fine served as punishment for such unpalatable act and that it was to enable them brace up and work assiduously for the development of the state.
The governor disclosed that the N0.6 million realised had been donated to orphanages in the state.
Load more