Ogun State lawmakers are poised for a showdown with the state governor, Otunba Gbenga Daniel, over the change in the name of some tertiary institutions in the state, P.M.NEWS has gathered.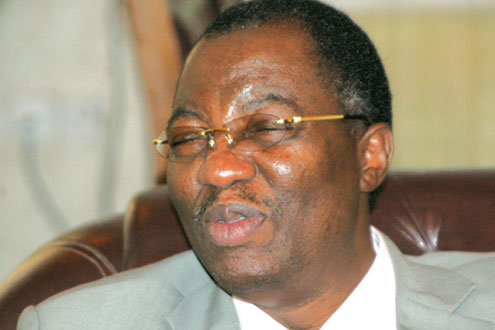 Investigations revealed that the state governor has concluded plans to change the names of three institutions in the state to his name.
One of the affected institutions, Tai Solarin University of Education (TASUED), Ijagun, it was learnt, is to be renamed Gbenga Daniel University of Education.
Speaking with P.M.NEWS, Dr. Tokunbo Oshin, representing Ijebu Igbo constituency in the state House of Assembly, maintained that the governor has no power to change the institutions' name as the prerogative to effect the change of name belongs to the legislators.
Reacting to the allegation, Oshin, Chairman of the House Committee on Information said: "That's a big joke. How can he do that. He has no legal or moral backing to do it. By doing that, he will be giving problems to the school. The House will not allocate any fund to such institution that does not exist legally in the state."
Another lawmaker, Hon. Adijat Adeleye-Oladapo, representing Ifo constituency II, described the move as a joke. She reminded the governor of a similar event that led to the delay in the Assembly passing the 2010 Appropriation Bill.
"When the governor changed the names of institutions in the past without consulting us, the Assembly refused to appropriate fund for the schools until the changes were formalised," Hon. Adeleye-Oladapo stated.
The Assembly, P.M.NEWS gathered, may not resume sitting tomorrow as expected, after a five week recess.
The legislators claimed that they have not been paid their five-month running cost by the governor.
It was also learnt that Governor Daniel was planning to send a 16-man delegation of traditional rulers to meet the legislators to plead with them over the N100 billion bond which they vow not to approve.
—Abiodun Onafuye
Load more