INEC has said that it will rely on its biometric database to compile a fresh voters' register ahead of the 2011 general elections.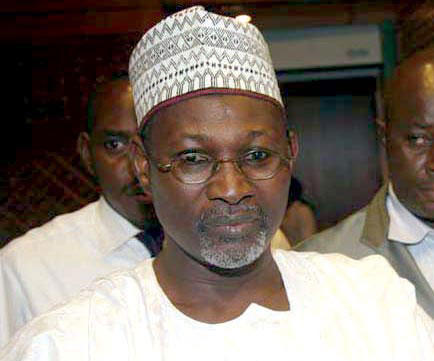 Mr. Kayode Idowu, Chief Press Secretary to the INEC Chairman, told the News Agency of Nigeria (NAN) that the move became necessary because of possible variations recorded in the 2006 census result.
Idowu said the use would foster transparency during the forthcoming elections.
According to him, "INEC will not rely on the 2006 census result because of possible differences recorded since it was compiled.''
"INEC would deploy all the machineries available to it to ensure it overcomes the possible variations arising from mortality recorded from 2006 till date and some who were under 18 years of age in 2006 are now eligible to vote,'' Idowu noted. He said INEC's database was currently heavier than before.
"So INEC would go ahead to conduct its own register because of the variances,'' Idowu said.
NAN reports that a Director in the National Population Commission (NPC) in Osun, Mr. Tunji Ajayi, recently advised INEC to collaborate with NPC in producing a reliable voters' register for the 2011 general elections.
"The need for a revision of the register is not out of place if only INEC can collaborate with NPC in the task of producing a reliable voters' register for a credible election,'' he said.
Ajayi said that it would be better if INEC could work with the NPC to update the register, rather than rely on the existing one.
According to him, the Council of State and the National Assembly have approved the 2006 census result which INEC can use as a basis for the revision.
Load more