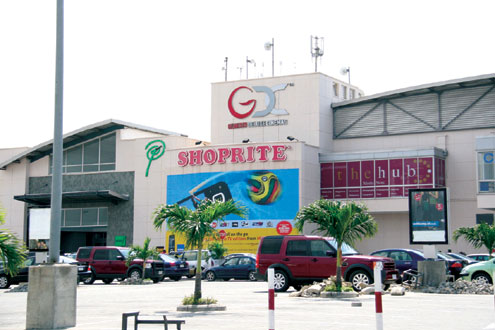 ShopRite, a South African grocery chain in Lekki, Lagos, South West Nigeria, where the wealthy and influential shop, is under lock and key.
The posh supermarket was shut down on Friday by aggrieved workers who are demanding for better conditions of service.
The strike by about 200 Nigerian workers comes four years after a similar action paralyzed activities at ShopRite South Africa.
Before an agreement was reluctantly reached and workers' conditions were improved in South Africa, the grocery chain had lost millions of dollars to the strike.
In Nigeria, though no figure has been made public, it is estimated that the supermarket has already lost millions of naira.
P.M.NEWS checks revealed that the mall was still shut this morning as angry workers held placards, sat and slept in front of the entrance of the supermarket.
One of the striking workers, Mr. Jethro Ande, told our correspondent yesterday that workers had been enslaved and the strike was the last option they had to take.
"We work everyday, including Saturdays and Sundays, on Christmas Day, Easter Day, we work 365 days a year, 40 hours a week, yet there is no sick leave for us. There are no incentive for us.
"With all the money we are making for them, they are paying us N16, 000 as basic salary and we receive no bonus. We will be here tomorrow (today) again and the day after until our demands are met," he said.
"We are also demanding that the Human resource manager, Mrs. Deola Kagho, be sacked immediately."
Some of the placards read: "365 days of working without bonus is totally unfair. ShopRite is practicing modern day slavery."
Hundreds of customers who had come to shop yesterday were flabbergasted and stared at the workers in amazement.
The general manager of the mall in Nigeria, Mr. Wagenaar, a South African, could not be reached at the time of writing this report.

—Simon Ateba
Load more