Zanaco's captain, Wilson Kalengo, has revealed why they were able to curtail the former Africa Champions, Enyimba, from scoring four goals in the CAF Confederation Cup held at the Aba International Stadium, Abia State, Nigeria.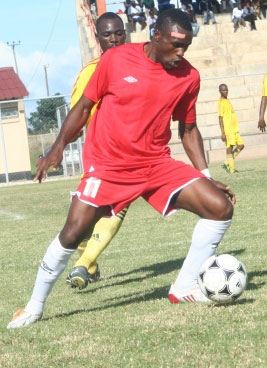 Kalengo told journalists that they had a good preparation in Zambia before coming to Aba for the return leg.
He admitted that Enyimba are one of the best clubs in Africa and they had to double their effort before eliminating them in the return leg.
"We are happy that despite the two goals we conceded from Enyimba, we qualified for the next stage. The secret of our success was that we played like a team, we were coordinated in the defence and gave the home team a good run for their money throughout the game," he said.
He said their qualification to the next stage of the competition was well deserved and commended his teammates for their doggedness and spirit of sportsmanship exhibited throughout the encounter.
"Another thing we did was that we tried not to allow Enyimba to take their shots. Immeditely they scored the second goal in the early second half, we stopped playing attacking game and we thank God that despite the pressure mounted on us, we survived the storm in Aba," said Kalengo who was happy that his team eliminated the former Africa Champions from the CAF Confederation Cup.
Load more