Heavily armed operatives of the National Drug Law Enforcement Agency (NDLEA), this morning, headed to Tin Can Island seaport in Lagos, South West Nigeria, to seize another container allegedly stuffed with hundreds of kilogrammes of cocaine.
The operation comes less than two weeks after a container was intercepted at the same port with 450.4 kilogrammes of cocaine shipped from Chile by suspected Chinese drug traffickers.
NDLEA's Head of Public Affairs, Mr. Mitchell Ofoyeju, told P.M.NEWS on telephone this morning that the container belongs to the same Chinese citizens arrested in connection with the previous seizure.
The agency said that 62-year old Richard Wang, an importer of textiles and shopping bags, and 54-year old Chiusen Fong, a timber merchant, are still being detained. They are expected to be arraigned tomorrow.
"The suspicion arose when we discovered that the same Chinese who were arrested with 450.4 kilogrammes of cocaine are the same who imported another container from Chile. We have identified the container and our men are moving there now to seize and open it. We are ready for any eventuality. As soon as we know how much drug is inside, we will inform you," Ofoyeju said.
NDLEA Chairman, Ahmadu Giade, yesterday, ordered a high powered surveillance at the seaport.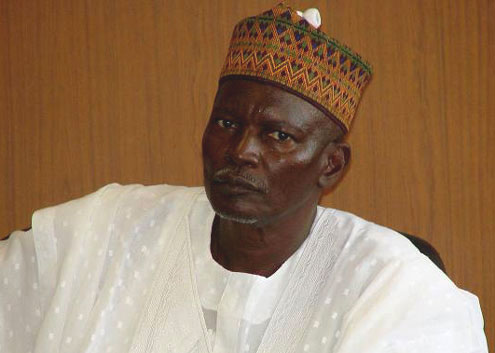 "Documents recovered from the suspects confirmed the importation of the second container into the country by another ship. The shipment was successfully tracked by the agency in collaboration with the British Serious Organised Crime Agency (SOCA) and United States Drug Enforcement Agency and found to have arrived Tin Can Island Port, Lagos. "The discovery was due to diligent investigation on the case involving the 450.400kg of cocaine seizure worth over N4 billion. We are going to examine the container publicly at the port in the presence of other security officials," Giade said.
The container, the agency said, has been rated by the anti-narcotics agency as high risk and will be given 100 percent physical examination.
The NDLEA have also said that no politician has so far been linked to the illegal import in their investigation. Explaining, Giade said that the first cocaine container was imported with a bill of laden bearing Honourable Mike Njoku of No. 4, Balogun Street, Maryland Lagos. The address was found to be fake as there is no Balogun Street in Maryland.
However, the consignee's telephone number given on the shipping document was that of one of the Chinese suspects. The bill of lading also indicates that the first container contained personal effects.

—Simon Ateba
Load more