Barring any unforeseen circumstances, the Chairman, Economic and Financial Crimes Commission, EFCC, Mrs. Farida Waziri, is to be relieved of her appointment in the next one week.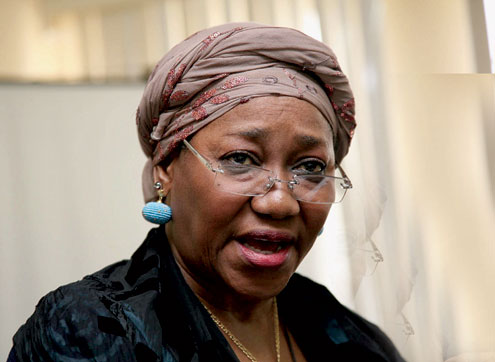 P.M.NEWS authoritatively gathered that a presidential directive to remove her from her position has been communicated to the Attorney-General of the Federation and Minister of Justice, Mohammed Adoke.
The decision to sack Waziri, it was gathered, was not unconnected with pressures from foreign governments who accused her of not fighting corruption effectively.
The foreign interests, P.M.NEWS gathered, recently forwarded a damaging dossier on the organisation and its officials to President Goodluck Jonathan.
The foreign interest, P.M.NEWS gathered further, threatened not to cooperate with the Commission and withhold financial support for it if the Presidency refused to remove Waziri as the EFCC boss.
On receiving the letter, President Jonathan reportedly forwarded it to the AGF and directed him to act within one week.
Investigations revealed that pressures were mounted on President Jonathan by the foreign governments on the report or they will withhold their support for the fight against corruption in the country.

P.M.NEWS glimpsed from the dossier sent to President Jonathan shows how an EFCC official bought 250,000 Pounds house in London and paid with hard currency.
Presidency officials in Aso Rock Abuja, confirmed that two crack detectives are currently being considered to take over from Waziri.
Those being considered are Mr. Tunde Ogunshakin and Ibrahim Lamorde. Both are former heads of operations of the Commission.
The two officials, PMNEWS gathered, are currently being screened by security officials to determine the one best suited for the job.
Load more