As part of his efforts to contribute positively to the development of the Nigerian motion picture industry, popular actor and Chief Executive Officer of Gilt-Edged Entertainment, Femi Durojaiye, has unveiled his pet project with the  theme Project 100.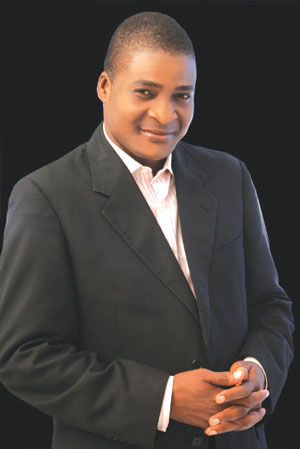 According to Durojaiye, Project 100 is a simple and effective programme designed to wipe the tears of talented individuals who have found fruitful participation in Nollywood a herculean task.
Recruitment for the project, which is targeted at discovering young talents and nurturing them to stardom, has commenced and according to  Durojaiye, "there will be no audition  before any one could participate in  the programme.
"All we need is 100 individuals who are ready to make a career in acting, script writing and directing among others.
"We will train these people and of course use them as crew members and actors for a national soap opera which will come from the stable of Project 100. Like other successful television drama series, the soap will be a continuous affair," he said.
On the inspiration behind the project, Durojaiye said: "I discovered that at the moment, it is increasingly difficult to discover new talents, and that has become a source of frustration to them. So it is in view of this that I decided to create a platform where this new people can express themselves. Since we only need 100 people, it will be a first come first served affair."
–Zainab Afege
Load more