Lagos State Government has announced the commissioning of a study of its 186km long coastline to determine the rise of the Atlantic Ocean water level, with a view to put in place measures to mitigate possible impact.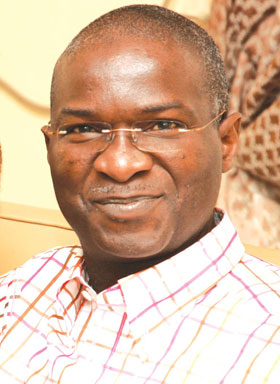 The coastal study which covers Epe to Badagry has been awarded to a frontline international company from Netherlands Messers Royal Haskonind.
The Commissioner for Waterfront Infrastructure Development, Engr. Adesegun Oniru who disclosed this in his office while fielding questions from journalist recently, explained that the contract was awarded to the company because of its expertise and the fact that its Country of origin and operation had properly managed her coastline; bearing in mind that it is a nation situated below the water level.
He lamented that Federal Government Agencies that collect dues from the vessels that navigate the Lagos water have not taken any action in removing wrecked ships that had been an environmental threat to the State.
According to him the State cannot in the face of obvious threat to its territory, ignore the situation but had to act to forestall possible disaster. He gave the assurance that all efforts are being put in place by the State Government to ensure that the abandoned vessels at Lekki are removed adding that actions will commence soon.
Oniru also disclosed that the same problem of ocean erosion which occurred as a result of shipwreck was witnessed in Okunde, an area situated between Oniru and Elegushi Estates and it was the State Government that came to the rescue.
He assured all that there are scientific facts to debunk the erroneous belief that Lagos will sink in 50 years adding that for all who will live up till then, they will confidently walk on the streets of Lagos.
Load more