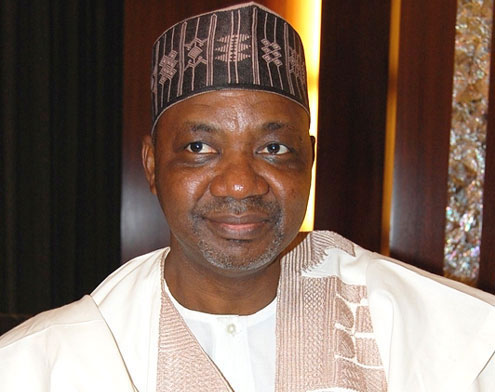 Vice President Mohammed Namadi Sambo, has declared that election is not war but a result of the marketing of ideas and beliefs for national development.
He was speaking when the Executive and members of the coalition of political parties from Kaduna State paid him a courtesy call in the State House, on Thursday, August 5. The Vice President was visibly overwhelmed by the visit which he described as "a new concept of one and new Nigeria ". He noted that for any meaning full elections to take place, politicians must co-operate for its success and delivery. He noted that as Nigeria is celebrating its 50th anniversary, government is determined to conduct a civilized election come 2011. He explained that Mr. President is vigorously pursuing the one man one vote concept and promised that each vote will count.
He used the occasion to extol the qualities of President Goodluck Jonathan describing him as a detribalized and patriotic Nigerian whose disposition is against ethnic, sectional or regional divides. He further stated that government is fully committed to the provision of basic infrastructure needed for the development of the country. He cited the efforts of the government in the areas of Hydro Power generation to include the planned award of contract in the next eight weeks of the Zungeru Hydro Power project, which is expected to generate over 700 megawatts of power to the national grid and the other was the Mambilla Hydro Power project which has three different Dams and whose documentation and award is slated for the first quarter of 2011. It is also expected to generate 2600 megawatts.
Earlier the leader of the delegation and who is the National Chairman of, National Democrats (ND) Mr. Abdul Isiaq had stated that the purpose of their visit was to show solidarity to the Goodluck/Sambo initiative towards contesting in the 2011 polls. He congratulated the Vice President on his assumption of office and felicitated with him on his birthday.
He enjoined him to replicate all the laudable foot steps he had left behind in Kaduna at the national level noting that he had laid a solid foundation in Kaduna for all to see.
He noted that this shows a new beginning as various political parties are going out of their political parties to nominate candidates that have distinguished themselves in the pursuit of their endeavours.
He posited that this is the beginning of a new era and that they owe it as a moral duty to come out and support the Goodluck/Sambo ticket as it is the guaranteed ticket for moving Nigeria to the next level.
A total of about 44 political parties were represented at the occasion.
By Oluokun Ayorinde/Abuja
Load more