Foremost British model, Naomi Campbell testified before the Sierra Leone Special Court sitting in the Hague, Netherlands, this morning and accepted receiving diamond gift from the former Liberian President Charles Taylor who has been standing trial before the court on an 11-count charge of war crimes.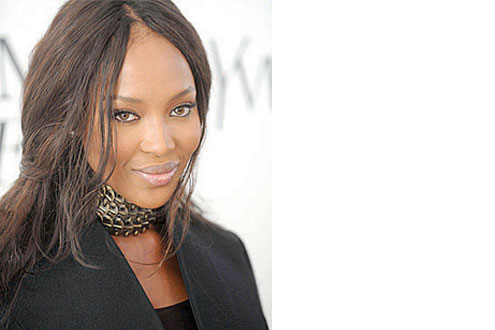 In a live broadcast by Cable News Network, CNN, Campbell, who had previously turned down the court's invitation, admitted she attended a dinner with Taylor in 1997 in South Africa on the invition of former President Nelson Mandela, who invited her to assist in raising funds for children's charity.
Charles Taylor was alleged to be in South Africa with diamond which he exchanged for weapons with which he empowered rebels in Sierra Leone.
In her evidence, Campbell said all the people at the dinner including Charles Taylor and herself attended the dinner on invitation, adding that she met the former Liberian warlord for the first time during the trip.
She admitted that at night she was in her room when there was a mysterious knock and when she opened, two strange men gave her a bag containing stones.
In the morning, Campbell said somebody said the stones were diamond gifts from Charles Taylor. The bag and the stones she said were given to a friend who was into charity since her mission in South Africa was to contribute to charity.
When questioned if she discussed the stones with Charles Taylor or anyone else, she said she was too busy to discuss the issue with anyone but her major pre-occupation in South Africa was the train ride to raise money for children's charity for which the then President Mandela invited her.
Before the court adjourned further sitting, a photograph where Campbell was standing beside Taylor next to Mandela was admitted as an exhibit.
Charles Taylor is standing trial before the court on war crimes he committed during the Sierra Leone civil war. Further trial continues
—Moyo Fabiyi
Load more