Attempt by Governor Chibuike Rotimi Amaechi of Rivers State to impose more tax on the people of the state through the controversial Social Services Bill  now on the floor of House of Assembly, is facing stiff opposition, criticisms and rejection by stakeholders that attended during the public hearing on the proposed tax.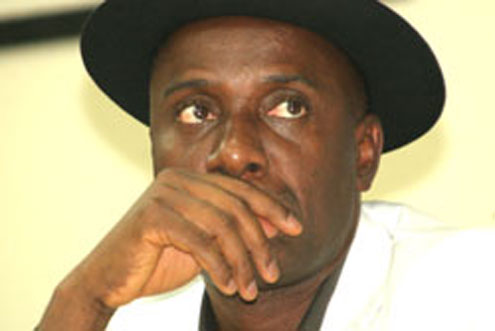 Making his contribution on the proposed bill during the public hearing organised by the Ad-hoc Committee on Social Services Levy Bill 2010 chaired by Jones Ogbonda, representing Port Harcourt Constituency 1, the Rivers State Chairman of the Trade Union Congress, Chike Onuegbu, vehemently opposed the introduction, saying it would amount to double taxation and create bad blood between workers and the state government.
He queried the legality of such tax when workers are on Pay As You Earn, PAYE, and others in private employment in the state suffer from multiple taxation imposed on them by the state and local government council.
Clement Akanibo,the Chairman Chartered Institute of Taxation, Rivers and Bayelsa State, argued that any new taxation must conform with the current national policy on taxation.
He advised the state to borrow a leaf from Lagos and Kano states where tax identification scheme or card has been introduced.
"The government should expedite action to grant the state Board of Internal Revenue autonomy and reform the entire system. The state government should invest and monitor the Board of Internal Revenue and the tax collection system in the state should be professionalised," he said.
In his presentation, a politician, Omenazu Jackson, said it would be wrong to place another levy on Rivers people, adding that the bill lacks any general purpose provision that will inform people being levied.
"The brunt of taxation will be so brutal and heavy on the persons subjected to Paying Personal Income Tax Act among other taxes. Therefore, taxing their income once again by the tenets of this bill, it will amount to double taxation jeopardy," he said.
Presenting the report of the public hearing to the House, Ogbonda said from the input from the stakeholders, they complained of "double taxation, inconsistency with federal laws, among others."
He stated that since the Committee had no power to make laws it decided to present the report to the general house for consideration.
The Speaker of the House, Tonye Harry, said the report would be critically examined and the feelings of Rivers people would be taken into consideration before any law is passed.
—Okafor Ofiebor/Port Harcourt
Load more