"We are too legit to quit," Wunmi Obe told P.M. Entertainment as she announced the  release T.W.O.'s  fifth album.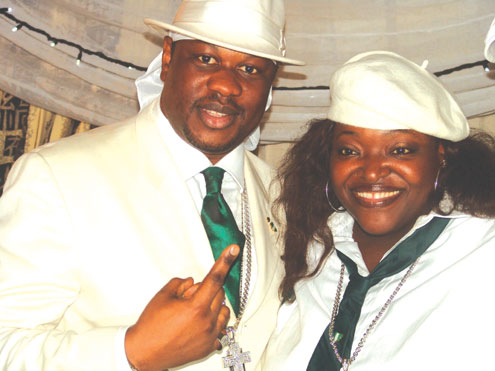 And like she said, the album, T.W.O. Legit, stands as evidence. Produced by Sean Keyz, ID Cabasa, Puffy T, Abel Davey, Rymzo, Sean Keyz and Foster Zeeno, the work, according to her, "took us on a journey of dance tracks, thanksgiving songs and family friendly songs.
"The album was conceived during the time it was rumoured that we had quit music for TV production. We even recorded a song to that effect," said Tunde Obe, adding, "we are definitely in this for good and as we keep saying, we are too legit to quit."
With a career that began way back in the 1980s, Tunde and Wunmi Obe started off as lead singers in a campus band, Turning Point and became popular nationwide with their popular weekly television slots on the Charly Boy Show and Zoom Time.
In 2009, the entertainment industry was awash with the news that the duo were returning to TV, one thing they were known for in the 1990s, but they were quick to reassure fans they were not in any way considering quitting music. They quickly returned with Zombie, a single that enjoyed some air play on radio and TV stations across the country.
The Obes stretched the limits in their last album, producing major hits like Mogbomoya and Adupe.
With songs like Get This Party Started, T.W.O Legit, Form and already established songs like Fine Bara and Zombie, T.W.O Legit cuts across dance tracks all the way to family friendly songs and leaves fans with a lot of humour-soaked messages to take away.
"It is nothing like you have seen before, it is the best album we have ever done and we hope the fans will connect with the music," enthused Tunde.
Load more