The Special Adviser to the Benue State governor, Gabriel Suswam, on Local Government and Chieftaincy Affairs, Solomon Wombo, has warned that the bureau will sanction any local government chairman found spending the council's monthly funds without holding Finance and General Purposes Committee meeting.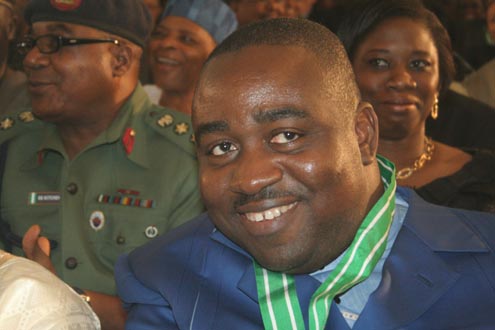 Wombo, who gave this warning in his office during an interaction with journalists, disclosed that the state received N2.I billion as allocation from Federal Account Allocation and Fiscal Commission, FAAC for the month of June.
He disclosed that out of this amount, N854 million has been earmarked for primary school teachers' salary while N75 million is for Local Government Pensions and One per cent released to Local Government Service Commission while one percent went for the servicing of the joint account and the balance distributed to the local government councils for the prompt payment of salaries.
According to the bureau's helmsman, those responsible for making these payments have been warned to desist from putting the money in the bank, saying it should be used to pay salaries promptly as his office will not take it kindly with anybody who acts otherwise.
"It is compulsory that local governments must hold FGPC before disbursing any monetary transactions in the state. This is a policy that must be upheld," he warned, stating that the balance of the month's allocation would be returned to the local government after the 1 percent deductions had been made.
Wombo said the welfare of its workers and other stakeholders remain central to the government, adding that since assumption of office, primary school teachers in the state had been receiving their monthly salaries on or before the 25th of every month while local government council staff including management and traditional rulers also collect theirs promptly.
—Ubong George/Makurdi
Load more