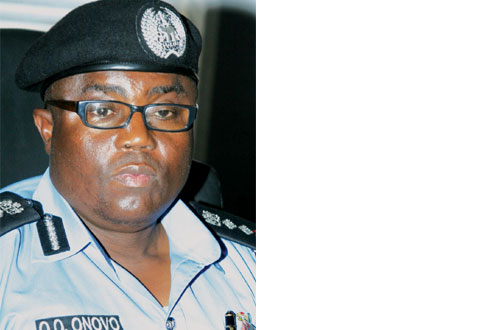 KANO, Nigeria — The police in Kano have killed three persons  as a mob threatened to burn down a police station in an area of northern Nigeria that has been a hotbed of political and religious violence, police said Friday.
Police opened fire after hundreds of protesters threatened to burn down the station late Thursday in the town of Tafawa Balewa while demanding the release of five people detained there, state police commissioner Danlami Yar'adua said.
"Having been overwhelmingly outnumbered, the policemen had to shoot into the crowd to save their lives and safeguard the buildings, which resulted in the unfortunate death of three people and the wounding of five others," Yar?adua said.
The five detained were among 10 arrested over alleged involvement in vandalizing equipment for a new community radio station in the town, he said.
Opposition to the radio project stemmed from the fear that it would be used for political campaigning by the state government ahead of next year?s general elections, said local resident Adamu Hamza.
Tafawa Balewa is a mainly Christian town, while the surrounding Bauchi state is predominately Muslim. The state government is also Muslim-dominated.
Yar?adua said anti-riot police had been deployed to the town to prevent further unrest.
Tafawa Balewa has a history of Muslim-Christian violence and sits on the border with Plateau State, which has been rocked by sectarian clashes in recent years that have claimed hundreds of lives.
In April, a Christian pastor and his wife were kidnapped and murdered by Muslims in nearby Boto village.
Many observers say sectarian violence in Nigeria, Africa's most populous nation, often results from religion being exploited in the struggle for local political power.
Nigeria's 150 million population is roughly divided in half between Christians and Muslims. The north is mainly Muslim, while the south is predominately Christian.
Load more