It takes one movie to settle the alleged and long cat fight between the two Nollywood screen goddesses, Omotola Jalade Ekehinde and Genevive Nnaji.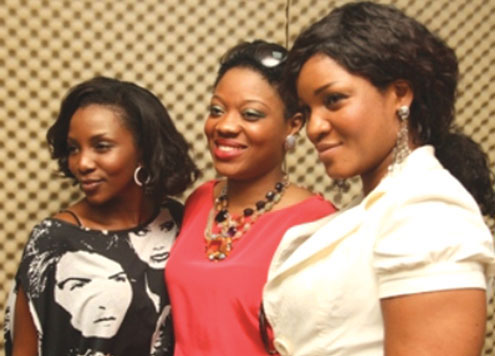 The supposed biff was so strong that the two actresses didn't see eye to eye and could tear each other to pieces if their path crossed.
But tempers were simmered when late last year, the news buzzed out that the two were to feature in a certain Nollywood-Hollywood production, Ije.
It was with bated breath that fans of the two pretty sisters waited for the flick to see how they connected into the production.
However, the movie that was premiered in Nigeria last week, has finally brought the two together live and there was no rancour.
They even shared the same set on media tour to promote the movie, took pictures together and their verbal and body languages suggested that there had never been any biff.
Hope tittle-tattlers will chill.
Load more