Dancehall music group, StreetKaze, has hit the airwaves with a debut single, Alujo Ati Bata.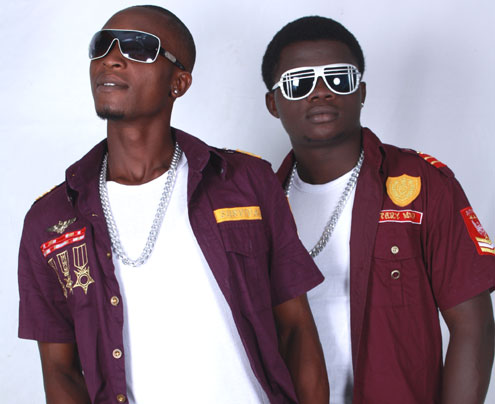 The single hit the airwaves last week and it has been tipped by radio disc jockeys to top the music charts in a couple of weeks.
The song features wave making singer, Zdon Paporella, who also co-produced it with Molar Smith.
A group comprising the youthful duo of Wale Ogunmuyide and Rasak Olapade, StreetKaze is currently under the management of Square Image, an artiste management and image making outfit.
In a chat with P.M. Entertainment, the Project Manager of Square Image, Femi Adebodun, said: "we saw the potentials of going a long way in the music industry in them and that is why we decided to add them to our list of creative artistes. No doubt, they are the new music talents to watch out for."
In the words of Wale, who is also referred to as Bata, the priority of StreetKaze is to clinch the Grammy and if possible, star in a couple of credible blockbuster flicks. He added that they look up to multiple awards winning music group, P-Square, as their role model "because they are creative and unique."
—Bayo Adetu
Load more