Four hundred people, men and women have been employed by the Ondo State government, South West, Nigeria, with Governor Olusegun Mimiko warning that dishonest, lazy and indolent civil servants should forget further stay in the service. Until this latest recruitment, the government had observed a job embargo lasting seven years.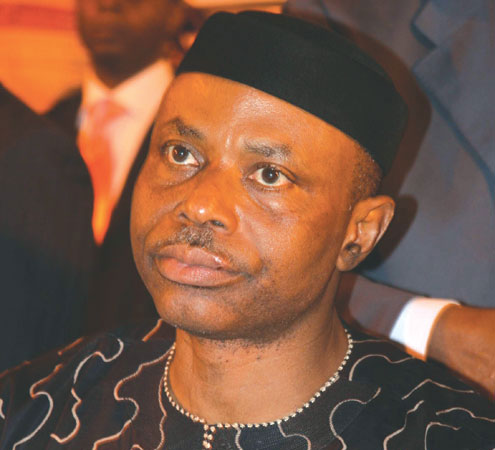 The Governor who was speaking at the induction programme for the newly-recruited officers in Akure also made good his promise of rewarding excellence as two top civil servants went home with one million naira gift from the state government for winning two national awards
The recipients were the Permanent Secretary, Ministry of Economic Planning and Budget, Mr. Chris Kolawole who won the Folayegbe Akintunde-Ighodalo Foundation Award and the State Director of Nursing Services, Dr (Mrs) Jemilugba who clinched the National Productivity Order of Merit Award, each getting N500,000.
Dr. Mimiko at the occasion administered oath of office on the Auditor General for Local Governments, Mr. Olusola Adaramola and a Tutor General, Mr. Bamidele Olukoyede with a charge that they should justify the confidence reposed in them which laid the foundation for their appointments.
While pledging his administration's readiness to enhance career public officers participation in all national and International competitions with a view to bringing out the best in them, the Governor urged them to think of what they can offer for the development of their State and not what the State do for them.
According to him, his administration will continue to recognize officers for diligence, hardwork and loyalty to the State in the pursuance of government's public service reform agenda, adding that the new officers to commence preparation for the top from their first day in their career.
His words "We are recognizing officers for diligence, hardwork and loyalty and then take a public presentation on the Public Service Reform Agenda of this administration.  We shall continue to encourage the participation of our career Public officers in all national or International competitions in order to bring out the best in them".
Mimiko  disclosed that the foundation of the Public Service Training Institute, a befitting monument that will change the fortune of the State Public Service would be laid in the next couple of weeks, stressing that it would enable officers from within and outside the State to undertake courses in management courses.
He however enumerated some measures so far taken by government to stabilize the public service to include training in advanced management development for senior officers, introduction of promotion examinations for senior management staff, and restructuring of the Public Service to  provide for the post of Administrative Secretary in the local government and Tutor-General in the teaching service equivalent to Permanent Secretary in the Government Service.
Earlier in his speech, the State Head of Service, Mr Ajose Kudehinbu his appreciated the Governor for the privilege given to Public Servants in the State to operate without hindrance or interference.
Load more