Northerners in Lagos State, Nigeria, have lauded Governor Babatunde Fashola over increasing infrastructure development in the state.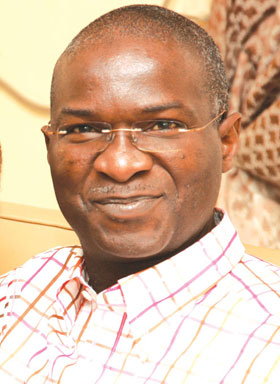 Leader of the Hausa community in Lagos, Alhaji Yahaya Garkuwa, said the governor had been able to put smiles on the faces of Lagosians and called on all to support him in his bid to better the lives of the people.
He stated that Northerners in the state would support the governor for a second term bid so that he would have enough time to renew infrastructure in the state.
According to him, Fashola is a dynamic leader who embraced peace, unity and co-existence of all citizens and residents of the state, irrespective of their ethnic differences.
He said that the Hausa and Fulani in Lagos had benefitted from the various development projects put in place by the governor, adding that he had been responding to the yearnings of northerners in the state.
Garkuwa called on all to support the governor for a second term in office, saying that Fashola had a passion to serve the people and that he should be allowed to do so.
According to him, "Fashola is an individual who had passion for positive change and that he should be supported to get another chance."
Load more