Chairman of INEC, Attahiru Jega, said in Abuja that the commission would register an estimated 70 million voters for the 2011 general elections.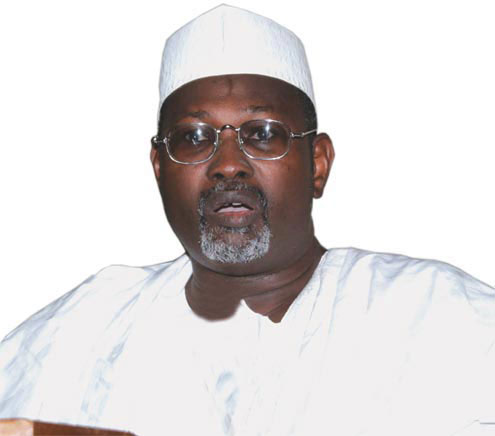 Jega gave the estimate while justifying  the N74 billion INEC budget for voter registration before the House of Representatives Committee on Electoral Matters om Monday.
He said that the Electoral Act provides for a clean-up of the voters' register before it could be certified for elections.
"Cleanup of the voters' register will make it credible for the conduct of elections,'' he said.
He promised that the Commission would be very transparent in the spending of funds allocated to it for the conduct of the elections.
"We are going to be very transparent in our dealings, I will not append my signature on anything that I cannot account for,'' he said.
Jega said the Commission requested for the money to help it perform optimally and produce a credible register for the elections.
He said that the Commission was planning to buy 150,000 units of Data Capturing Machines (DCM) directly from the manufacturers to reduce cost.
"We are doing our best to ensure that we procure the DCM directly from the manufacturers by appropriating the extreme margin in procuring them,'' he said.
He said that INEC was working with 30 percent profit margin as a way of guarding against any unforeseen possibility of not getting direct supply from manufacturers.
"If in the long run, vendors were not used to supply the machines there would be monies saved for the nation," Jega said.
He said that INEC would also buy additional 150 Hilux jeeps to enhance movement of its personnel and materials during the elections.
He said it would be counterproductive for INEC staff to rely on local government for vehicles.
Rep. Musa  Sarkin Adar (PDP-Sokoto), Chairman of the House of Representatives Committee on Electoral Matters, said the committee would provide the roadmap on the floor of the House.
He said that the committee would also work to ensure that the assembly approved the budget as long as it met the required standard.
"It is not our intention to disapprove of any budget that is brought before us as long as such budget meets the existing procedures,'' he said.
Rep. Ali Ndume (ANPP-Borno) advised INEC to insist that all political parties compile fresh membership registers and ensure internal democracy in the parties."There can be no credible elections without internal democracy within the parties.
"We are looking up to you to conduct a credible election, all we have been having was selection by the ruling PDP,'' he said.
He called on the INEC chairman to shun any attempt to stall the holding of credible elections.
Load more