Former military president, Gen. Ibrahim Babangida has been known for his goofs and gaffes in recent times.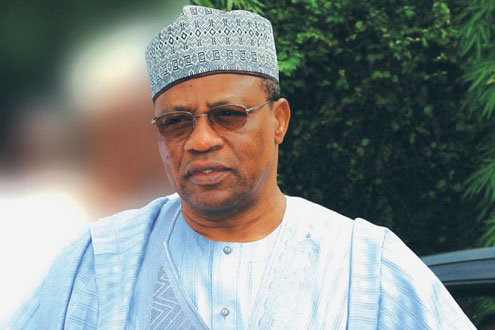 Since he declared his intention to run for the nation's highest political office in next year's general elections, his utterances have betrayed him as someone who does not weigh what he intends to say before speaking out in public.
For instance, he incurred the wrath of Nigeria's youths in April this year when he said they were not capable of ruling this country.
He recanted his statement when youths lambasted him and told him that he should abort his ambition of ruling this country again after being in the saddle for eight years as a military man and ruining the nation's economy.
According to him, Babangida,  "we have seen signs that they (youths) are not capable of leading this country and so we feel we should help them. May be they are not given the proper education that is why. I have spent 17 years since I left office.
"But a country like Nigeria cannot be ruled by people without experience. People like the (President Barack) Obama that you are speaking about have the experience. He started from the state House of Assembly to the House of Representatives and to the Senate. If our youths are like this, we will say they have the requisite experience. But we have not reached that level. Honestly, it is our wish that God will bring the younger people that will take over from us if they are available."
Babangida also claimed that the Okigbo Panel report did not indict him over the missing $12 billion oil windfall during the gulf war in the early 90s when he was in power.
He said in an interview: "The $12 billion was the money realised from the sale of oil for 8 years. Let me repeat, it was money made from the sales of oil in 8 years. It was money that we saved in the Central Bank of Nigeria (CBN) within those 8 years. There was an additional $1.2 billion, So all they are saying about this money are lies. If you read the Okigbo report, you will see that the money was made in 8 years.  Frankly speaking, I can send the Okigbo report to you to read. I have been explaining this over and over. What I realised from oil in eight years is what somebody makes in one year. "
Load more