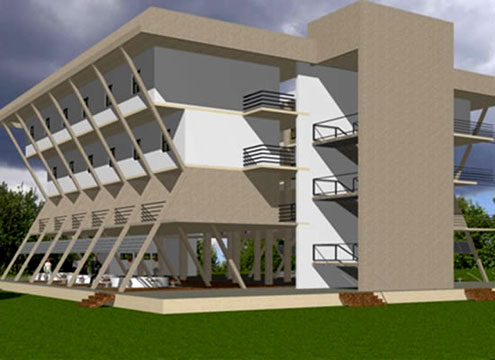 After two and half  months of industrial action, the Benue State Univeristy Chapter of the Academic Staff Union of Universities (ASUU), has called off its strike.
However, the association vowed to go back into the trenches again if the state government and the university authorities fail to honour their agreements.
Speaking with newsmen after a congress of the union, the state ASUU Chairman of the University, Dr. Ralph Amokaha revealed that the decision was based on unwavering   commitment to the survival of the institution,  adding "it is a step of faith in the belief that the state government and the Governing Council of the institution will sustain their honour by keeping their part of the bargain."
He lamented  that a lot of time was wasted demonising the branch of ASUU and its members by the state government and the university authorities, instead of addressing the issues involved.
Amokaha revealed that the university's ASUU during its 68th meeting on 2nd August, 2010, the Vice Chancellor agreed to pay the 13-month arrears in 13 equal monthly installments subject to documentation of the appeal.
The ASUU branch chairman, who said the salary component of the agreement is to be implemented by the end of August while the payment of the arrears is to commence in November, added: "The strike is merely suspended as the branch reserves the prerogative to resume the action without warning in the event of a breach."
Amokaha, however, enjoined the institution's Governing Council to look at the demands of their sister union, NASU that is also currently on strike with a view to ensuring that they also resume soon, since, according to him, all the unions work hand in hand for the smooth running of the university.
BSU ASUU had embarked on an indefinite strike on 20 May this year to demand for the full implementation of the 2009 ASUU/ FGN agreement in the branch and payment of some outstanding local emoluments.
By Ubong Udoh/Makurdi
Load more