The tragic death of five members of a family in mysterious circumstances in Calabar has led to the demolition of the church located in the premises.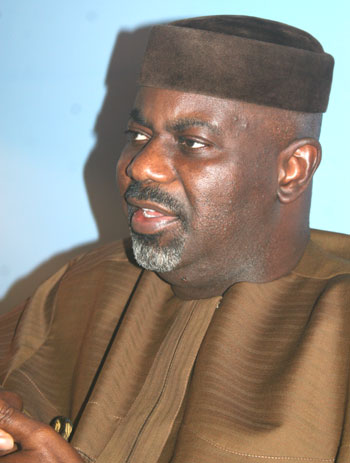 The house, located at 82 Esierebom Street, in Calabar South, Nigeria, has witnesed the death of five members of the family in succession. The occupants of the house have blamed the cause of the deaths on the Grace Power Zion Church located in the premises.
According to a member of the family, Inyang Bassey Eyo, Ama Bassey her mother and another lady Atim Bassey Edet died on 1 May, 2010 and 15 July, 2010 respectively and their embalmed bodies are still lying in one of the rooms waiting for burial after three others had died earlier in the year.
"My elder brother gave the portion of land to Prophet Abraham to build Grace Power Zion Church some years ago and since then we have not known peace here," she alleged.
Miss Bassey Eyo said when mysterious deaths struck the family, everyone was confused and "we had to find out the cause. It was then it was revealed that some rituals were allegedly performed and buried in the compound and that it was the cause of the deaths :.
She said it was when the findings were made that the elder brother who is the landlord confirmed that the founder of the church, Prophet Abraham told him that the compound was under a spell and he needed a he-goat and some other items to cleanse the compound of the spell, which he provided.
She said it was after the ritual by the prophet which most members of the family were not aware of that death began to wreak havoc in the family.
It was alleged that after demolishing the church, a shrine was allegedly found in the room of the prophet who resides there.
An elder of the family, Elder Nyatowo, who confirmed the incident, said the family has decided to leave everything in the hands of God.
Those who have so far died as a result of the alleged ritual include Effiong Bassey Edet, Mma Effanga Bassey, Effanga Basey Edet and the last two whose corpses still lie in one of the rooms in the house, Ama Bassey Edet and Atim Bassey Edet
—Emma Una/ Calabar
Load more