After her wonderful outing at the 17th African Athletics Championship, where she won three gold medals, Nigeria's new queen of the tracks, Blessing Okagbare, says she is taking care of her pains, but called on the Federal Government to come to her aid  to deliver at the forthcoming Commonwealth Games.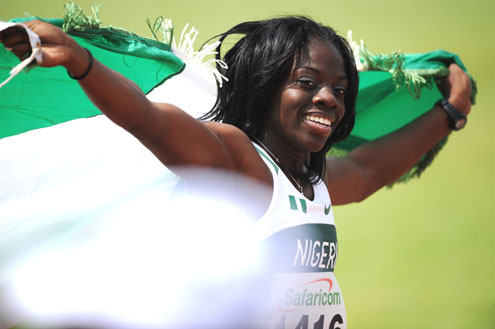 Okagbare admitted during a down-to-earth interview with brilafm.net that she cannot go out all by herself and do the magic of grabbing a haul of medals for Nigeria in Delhi, India.
"I'm going to take care of myself and I will be available for as long as the officials are  ready to take care of me.
"They want me to deliver and, for me to deliver, they need to take care of me. I cannot just go and put ordinary water in my body and go and compete," the US-based all-round athlete (now fondly called Igwe) declared.
Load more