Immediate past President of the West African Bar Association (WABA) and National Chairman of the National Conscience Party, (NCP) Femi Falana, has argued against tenure extension for governors re-elected after their sack by election petition tribunals and appeal courts describing it as unconstitutional.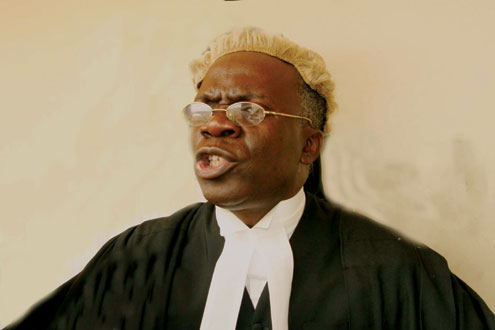 Mr. Falana, who spoke in a nation-wide television programme this morning, said the constitution was clear on the issue.
Citing the case of Governor Segun Oni of Ekiti State, the lawyer described the controversy surrounding his alleged move for tenure extension as irrelevant, stressing that the first oath the Governor took before the re-election was not nullified by the court.
He, however, said Governor Peter Obi's case was different as the Governor's tenure started the very day he took the oath of office.
The NCP chairman, who cited various sections and sub-sections of the constitution of to back his claim, further advised those affected by the political process to begin to get prepared for elections rather than continue to pursue cases.
He said though the Nigerian constitution was patterned after the American constitution, he, however added that the tenets of the constitution are not upheld like what obtains in America.
Mr. Falana also advocated for a new constitution that would not have the hangover of the military.
He said that apart from the 1963 constitution, every other one has been foisted on the people of the country by the military.
"Let's do away with the hangover of military dictatorship," he said.
Mr. Falana, while speaking on the process of creating a local government, said that the lawmakers at the federal level could only do the wishes of the people as enshrined in Section 8 of the constitution, which also provides for a referendum.
He emphasised that once the people at the state level agree to a referendum for the creation of local governments, it becomes law at the state House of Assembly while the proposal is only sent to the National Assembly for the constitution.
—Eromosele Ebhomele
Load more