The Lagos State chapter of People's Democratic Party (PDP) has lamented the increasing woe which the commoners go through due to the inability of the AC-led government of the state to checkmate the excesses of its agencies.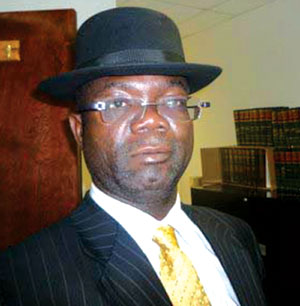 A PDP governorship aspirant in Lagos State, Barrister Owolabi Salis, remarked that the party is worried that these agencies which include KAI, LASTMA, VIO and the Local Government Task Force, have acquired popular notoriety and disrepute because of the menace which they constitute to the down-trodden.
"Take LASTMA for instance, its officials have now constituted themselves into a vicious terror gang, laying siege to motorists on whom they impose huge sums as fine for the slightest offence. Even on a good number of times, commercial transporters were caught just at the whims and caprices of these officials without any offence spelt out.
"Hence, it has now got to a point that transporters are at a loss as to understanding the range of actions that actually constitute traffic offence and once you are caught by a LASTMA official, you have no right of say," said Salis.
"Some transporters have since relocated to other states while others have simply packed up and it is not surprising that a lot of people who otherwise could have ventured into transport business, had rather changed their mind and ventured elsewhere," he added.
This situation, according to him, is further exacerbated by the local government task force and VIO, who equally impose excessively huge charges that are out of proportion to offences committed and because of the inability of many commercial transporters to defray these huge amounts, many of them have abandoned their vehicles permanently for good in the agencies' offfice.
This, according to him, is appalling, not only because a good chunk of transporters are themselves among the lower rung of commoners trying to survive, but also because it is the underprivileged and the down-trodden who bear the brunt in the ultimate analysis, adding that this, apart from the increasing war of unemployment, is bound to endanger, if left unchecked.
Load more