The National Publicity Secretary of the Action Congress of Nigeria (ACN), Alhaji Lai Mohammed, has explained that his party has a zoning formula.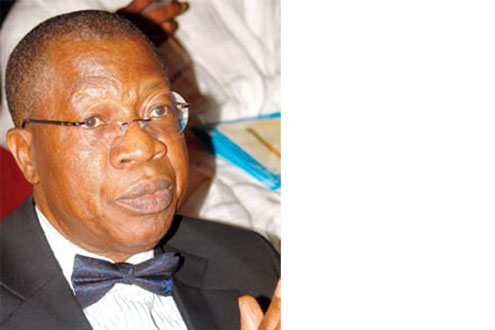 However, unlike the Peoples Democratic Party (PDP) that has been thrown into confusion over issues bordering on zoning, the ACN has adopted it to pick the best for candidate seeking elective positions through the party.
Alhaji Mohammed, when asked the zoning formula of ACN, said "Yes we have it and we have advertised it. They are competence, integrity and patriotism and we believe that we can find the people who possess these everywhere in Nigeria."
The party spokesman, who maintained that the party will ensure that equality of candidates is upheld during the party's primaries to be held later this year, also said the current transformation of the party and merger with other political parties would not create internal crises or result in implosion.
He said the party had considered such potential challenges before going into the merger.
"All the members participating in this arrangement have their stronghold. Let's be fair with ourselves; where is DPP in the South-West with due respect? And where is AC in the North-West?
"So we will complement one another. What is going to happen is simple; where DPP is strong, they would win nomination of candidates, where DPP is strong, they would win nomination of candidates, where AC is strong, they would win nomination of candidates.
"For instance, it would take a miracle for ANPP to defeat an AC candidate in Lagos or Osun. It would also take a miracle for an AC candidate to defeat a DPP candidate in Kebbi or Sokoto if we should be realistic.
"I do not see how this would hamper the aspiration of any individual. But there would be some states, which probably today are neither AC nor PDP and these are where there would be intense competition from all the parties.
—Eromosele Ebhomele
Load more