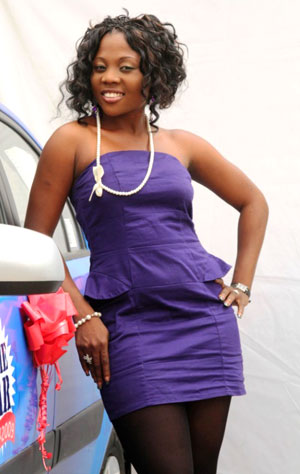 Thousands of young Africans who have stars in their eyes, may have been presented another opportunity to satisfy their passion for movie and the theatre, as The Next Movie Star, one of Africa's leading TV reality shows, takes its search for the continent's next movie star to 10 African countries namely Nigeria, Ghana, Sierra Leone, Liberia, Gambia, Kenya, Uganda, Malawi, Tanzania and South Africa.
"If you look at the industry generally, you will realise that the African movie industry has been dominated by these regions. And so, it becomes imperative to include youths from these countries in our plans," Sola Fajobi, the show's Executive Producer, said.
Sixteen housemates will be selected from these countries and the winner would smile home with a brand new SUV, movie contracts and cash prizes.
Registration tally on www.nmsafrica.tv, the Show's official website and registration portal, indicates how high viewers all over Africa rate The Next Movie Star as a consummate TV reality show, considering the fact that since it began in 2005, it has produced successful housemates in the persons of Annie Macaulay, Tonto Dike, Porttia Yamahan (nominee, Best Upcoming Actress AMAA 2008), Lydia Forson (Best Actress in Africa, AMAA Awards 2010) and Kevin Chuwang Pam, who was second runner-up in 2006 and winner of Big Brother Africa, 2009.
Unlike past editions, The Next Movie Star 2010 will last for 45 days and as such, will be broadcast on 36 TV stations across all participating countries.
In Nigeria, Fajobi says, "we have already secured media partnerships with AIT Network and other local TV stations, while leading TV stations in each participating country is partnering with us to deliver one hour daily, of fresh intrigues, wits, twists, lifestyles and acting skills, for 45 days.
"Additionally, two leading cable stations will transmit 24 hours live on dedicated channels, real time."
Load more