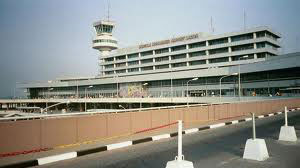 The embarrassing power failure of 9 May 2010, that paralyzed activities for over three hours at the Murtala Muhammed International Airport (MMIA) in Lagos, South West Nigeria, will never re-occur again, the Minister of Aviation, Mrs. Fidelia Akuabata Njeze, has said.
"Power outage at MMIA will soon be a thing of the past as we have commenced the process of replacing the six obsolete generators and transformers, and provided redundancies that will serve as backup when there is system failure," the minister said yesterday on her first visit to the Nigerian College of Aviation Technology (NCAT) in Zaria, Kaduna State, Northern Nigeria.
The minister disclosed that new internal power cables in the distribution network and additional underground 11kv feeders to the international terminal building will soon be provided.
"As we work on a long term permanent solution, this short term approach will make sure that the incident of 9 May 2010, when there was power interruption for over three hours will not re-occur," Njeze said.
The Minister said that the obsolete air conditioning systems at MMIA have also been fixed and the temperature at the lounge is now conducive for air travellers.
"If you have entered the check-in hall at the Murtala Muhammed International Airport recently, you would have noticed an appreciable change in the temperature of the lounge. This is because the existing air conditioning system has been repaired and additional units procured and installed. We have repaired two out of three central chillers and within the next two weeks, the third one will be repaired.
"The replacement and refurbishing of toilet facilities at the same airport are in advance stage too," the minister said.
—Simon Ateba/Zaria
Load more