The Chief Security Officer, CSO, to the late President Umaru Yar'Adua, Yusuf Tilde has been retired from the State Security Service, SSS.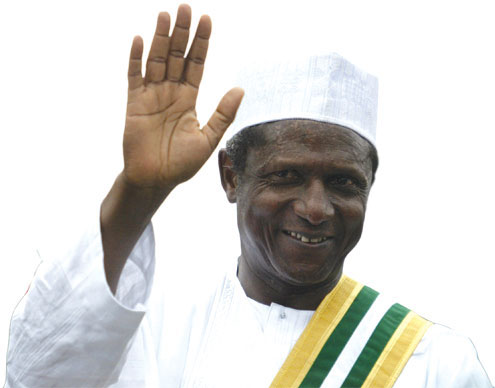 Reports have it that Tilde was retired yesterday, but no reason was given for the action.
Tilde was very powerful during the administration of Yar'Adua. He was a member of the late President's kitchen cabinet that metamorphosed into a powerful cabal that called the shots when Yar'Adua was hospitalised in Saudi Arabia for several months.
It was Tilde, Turai and Yar'Adua's aide de camp, ADC, that prevented Jonathan from seeing the ailing president in Saudi Arabia and in Aso Rock after he was smuggled back into the country in an air ambulance in the dead of the night.
The CSO and others made sure Jonathan never saw the President until he died on Wednesday 5 May this year.
He and Turai also stagemanaged the visits of Islamic and Christian clerics to Aso Rock to see the ailing president.
After the visits, the clerics claimed that Yar'Adua spoke with them and even shook their hands, a claim many Nigerians discountenanced and dismissed as a blatant lie in view of Yar'Adua's grave condition that eventually led to his death.
Load more