A new Local Organising Committee, LOC, has been reconstituted for the BRF Wrestlemania 2010.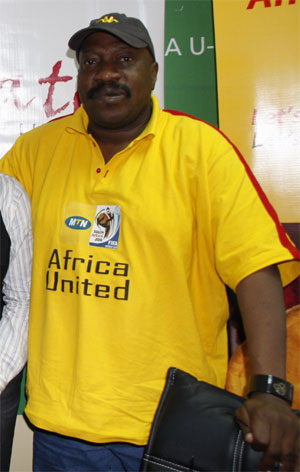 The tournament, an Intercontinental Wrestling Championship, put together to honour the Governor of Lagos State, Nigeria, Babatunde Raji Fashola, for his administration's effort to develop sports in the state, is scheduled to hold next month.
Chief Coordinator of the event, Alhaji Hameed Mohammed, told P.M. Sports at the Teslim Balogun Stadium, Surulere, Lagos weekend that the new LOC is headed by Primate Charles Odugbesi, while chairman of the state's Sports Council, Agboola Dabiri, is the Vice Chairman.
Prince Wale Oladunjoye, the Senior Special Assistant on Grassroots Sports Development to Fashola, is the representative of the Governor in the LOC. The scribe is Hon. Bankole.
Other members of the LOC are Prince Adenekan, Chairman of Lagos State Wrestling Association; Dr. Niran Adeniji, a board member of the Sports Council; Toyin Suarau and Mr. Dewunmi Ogunsanya, a director in the Sports Council.
James Faleke,  the Chairman, Conference 57, Alhaji Atiku, Mrs. Rasidat Alebiosu, Alhaji Afeez Danmola, Onyinye Okoroji, Tunde Ogunbiyi, Kola Peregrino and Chief Ifeanyi Obila, who is the Deputy Coordinator.
Others are Comrade Abass Lateef, Apostle Oyewusi and Mr. Kally Agogo.
Alhaji Mohammed told P.M. Sports that the LOC held a meeting last week  at the Teslim Balogun Stadium where every member promised to work assiduously for the success of the first intercontinental wrestling tourney to be held to honour a sitting governor in Nigeria.
"All the LOC members promised to work both morally and financially to ensure the success of the tourney. We all shared the same vision, with the determination to see that all logistics for the weeklong championship are ready on time. We don't want to disappoint the confidence reposed in us by Governor Fashola, who deemed it fit to support us," said the former national wrestling champion.
—Taiwo Adelu
Load more