Former Speaker, House of Representatives, Alhaji Aminu Masari, has called on Muslims to participate actively in politics, to contribute to national development.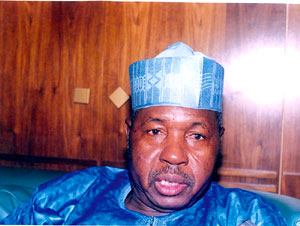 He made the call on Sunday in Abuja at the annual symposium of the Muslim Media Practitioners of Nigeria (MMPN).
Masari noted that good leadership began with the active participation of politicians at party level.
He said that failure to participate in the selection and election process, would result in poor exercise of rights as Muslims.
"You have to register in political parties and to register during the voter registration exercise. That way, you are exercising your rights and participating in politics," he said.
He noted that leadership in Islam was not a hereditary affair, but based on qualification and competence.  He added that it was important for Muslim leaders and counselors to participate by contesting posts in the forthcoming general elections.
In his lecture, a lecturer, Dr. Kabir Mato of the department of Political Science University of Abuja, said politicians should be morally upright in ensuring good leadership.
"If morality is the backbone of politics, it will be enhanced. Politics is a platform of service to God through service to humanity," he added.
He noted that leadership in the past was more inclined towards service to humanity.  Mato said that politics in the 21st century had become economically inclined and brought about corruption and poor development.
"Politics has become a money affair and the excessive quest for money has brought about corruption. There is big gap between the haves and the have not," he lamented.
"The question of God fatherism has affected politics in this country."
He said politics should bring about good leadership while such leadership must seek to improve the quality of life of the people.
Load more