In order to keep  children out of social vices during the holiday period, Chairman of Lagos State Squash Association has concluded plans to organise the second edition of  Under 14 Squash Championship which holds from 26-28 August at the Rowe Park, Yaba, Lagos State.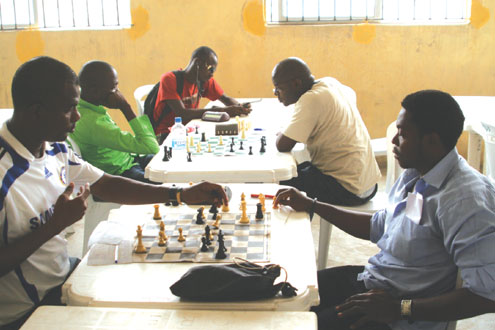 Thirty-two children are expected to take part in the two- day  event. Many children, who have registered for the tourney are currently undergoing training to update their knowledge about the game.
Speaking with P.M.Sports, chairman of the association, Edward Omotesho, said they are planning to organise a memorable competition for the children.
"We cannot allow our children to be idle. This tournament will give some of them an opportunity to showcase their talent and I hope it will bring out the best in them," he said.
Omotesho said if Nigeria want to rule the world in the game of squash, the game must be promoted at the grassroots level.
He said the Lagos State Governor, Mr. Babatunde Fashola, has charged all the state associations to embark on  developmental programme that will help the youth to discover their talent and urged the parents and guardians to release their wards during the holiday  to take part in sports.
Secretary of the association, Mrs. Abimbola Omole, advised the children to remain focused and determined in their chosen career, adding that it is only hardwork and prayer that can make them succeed in their academic career.
"I am happy that the children are learning the game of squash fast.We need to encourage them and that is why we organised the workshop for them. It will make them develop more interest in the game," she said.
—Sunday Akintoye
Load more