A South Carolina single mother who claimed her children drowned when their car careened into a river was charged with murder yesterday after authorities said she confessed to suffocating the two toddlers and then faking the accident.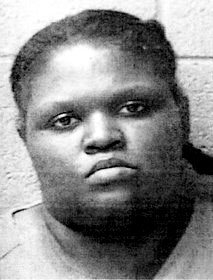 Sheriff Larry Williams said 29-year-old Shaquan Duley told investigators she was distraught about money troubles and unemployment and that she killed her children by putting her hand over their mouths after a dispute with her own mother.
He says Duley then strapped the children into her car and drove it into a river Monday morning.
"This was a young lady that was in trouble, in trouble in more ways than she realized," Williams said.
"She was in trouble and she didn't know where to turn."
Williams said the responsibilities of being a mother were simply too much for Duley, who didn't show signs of remorse during an overnight interview with authorities.
Two-year-old Devean C. Duley and 18-month-old Ja'van T. Duley were dead in their child seats by the time divers got to the car Monday near a rural boat landing on the North Edisto River in Orangeburg, some 35 miles south of Columbia, the state capital.
The Highway Patrol was notified around 6:15 a.m. Monday that a woman needed help getting her children out of a car.
Duley, who did not have a cell phone, had walked some distance down the country road by the boat landing and flagged down a passing motorist to call the Highway Patrol.
Duley will be arraigned today.
Load more