The authorities of the University of Ibadan this morning began the process of appointing a new Vice Chancellor, as 12 contestants gunning for the job gathered at Trenchard Hall of the university for an interactive session with staff and students.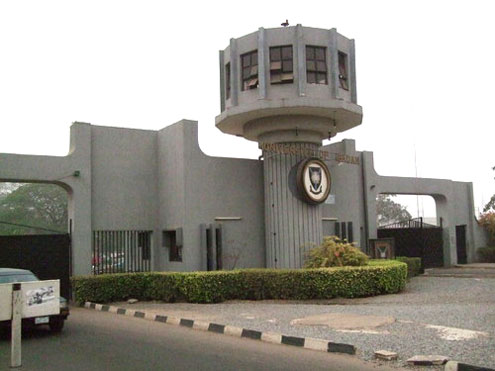 Out of the 12 contestants, only seven attended the session. Those that presented their manifestoes to the school community were: Professor A. E. Oluleye of the department of Industrial and Production Engineering, Professor O. O. Olorunsogo of the department of Biochemistry, Professor  O.O. Layiwola of the Institute of African Studies, Professor E. Falaye of the department of Wildlife and Fisheries Management, Professor Environmental Health,  and Professor I. F. Adewole of the department of Obstetrics and Gynaecology, all from the University of Ibadan.
Another aspirant is Professor Jadesola Aderiye of the department of Microbiology, University of Ado-Ekiti.
Absent contestants were the current Deputy Vice Chancellor, Academic, Professor A. A. B. Agbaje of the department of Political Science, University of Ibadan who sent an apology letter for not being able to attend as a result of the earlier statutory meeting of the university at the College of Medicine; Professor Friday Okonofua of the department of Obstetrics and Gynaecology, University of Benin; Professor B. Alo of the department of Chemistry, current Deputy Vice Chancellor, Administration; Professor E. A. Bamgboye of the department of Epidemiology, Medical Statistics, and Professor F. O Egbokhare of the department of Linguistics, University of Lagos, Akoka, Lagos.
Each of those present took turns to speak about their plans if they were elected as the new vice chancellor, with emphasis on what they would do, like providing uninterrupted power supply and potable water.
They added that they would improve the institution far better than they met it.
Meanwhile,  it seems that Professor Bamigbose has withdrawn from the race as the council has re-appointed him as the DVC Administration.
Speaking, the chairman of the occasion, Professor Ayo Banjo lauded the initiative of the university to present all the contestants to all the stakeholders, saying that it was a demonstration of democracy.
He, however, regretted that it was only seven candidates that could attend the session.
Dr. Demola Aremu, ASUU Chairman in the university, suggested that contestants that did not attend the session should be disqualified stressing, "I hereby make a declaration that any candidate invited and does not feel sufficiently compelled to attend this forum is unfit and improper to lead the university".
However, the moderator of the session, the NBA President, Oluwarotimi Akeredolu, SAN, urged the university authorities not only to compel the contestants to attend such a session in the futre but the council that would eventually elect the new VC must be part of the process.
The session was closed 2:10pm
By Gbenro Adesina/Ibadan
Load more